Eugene S. Griggs, Jr.
09/14/2023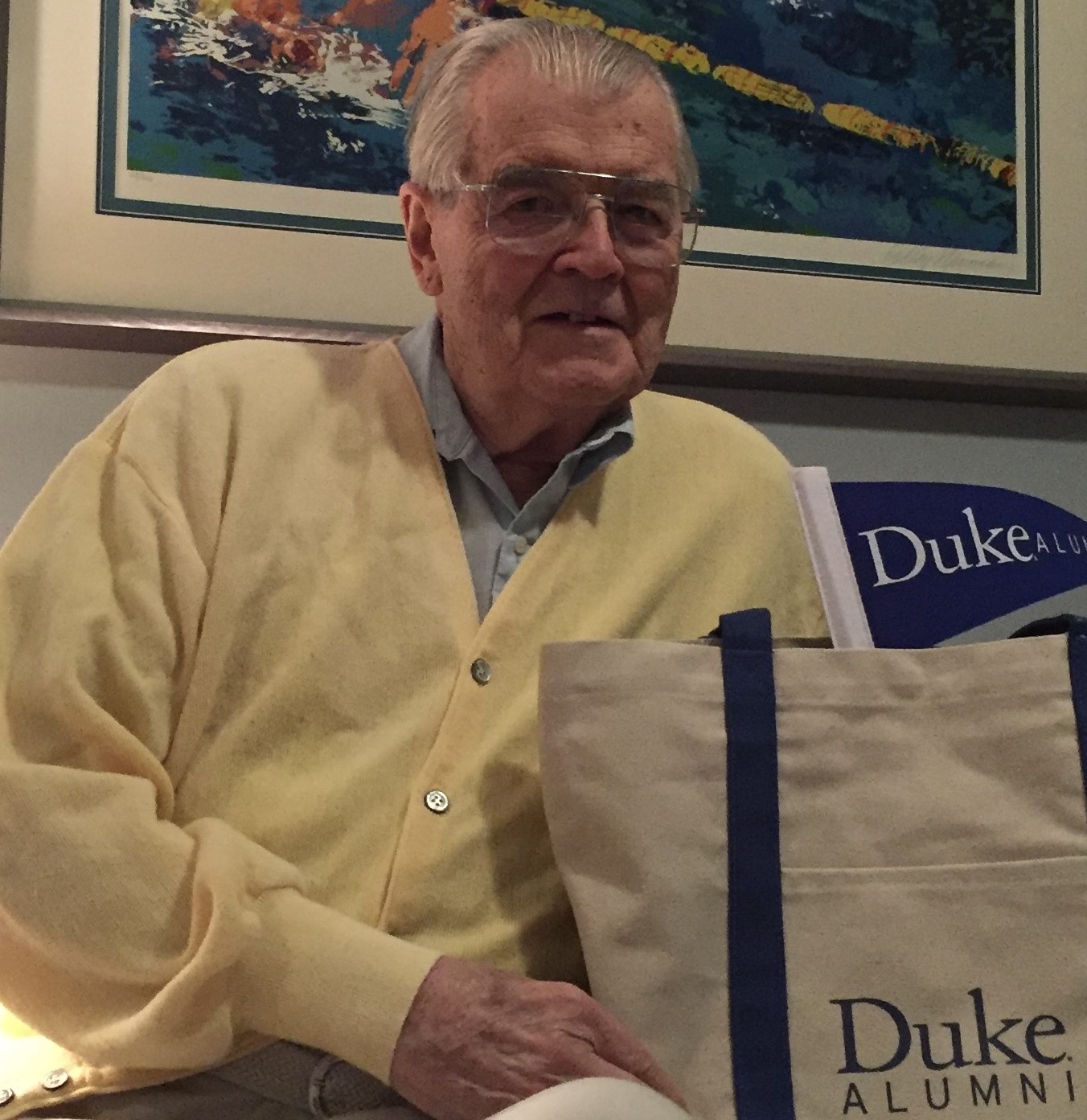 In Loving Memory of Eugene S. Griggs Jr. It is with heavy hearts, we announce the peaceful passing of Eugene S. Griggs, Jr (Gene), a remarkable soul who graced this world for a full century. Mr. Griggs died at his home at Sacred Heart Senior Living in Center Valley, PA, on Thursday, September 14, 2023. He leaves behind a legacy of kindness, humor, and a profound love for nature and scientific curiosity. Eugene, forever the dapper gentleman, was always at the ready with a warm smile, a gentle manner, and a comedic expression that would never fail to evoke a laugh or a smile.
Born on March 12, 1923 in New York City, to Dr. Eugene S. Griggs and Mrs. Gertrude Kee Griggs, he grew up in Somerset, NJ. He graduated from Rutgers Preparatory School in 1942, then graduated from Duke University with a Bachelor of Science in Botany in 1946. He married his sweetheart, Mary Jane Hayes, in 1946 and was married 57 precious years until her passing in 2004. Blessed to find love again, he spent a beautiful 18 years with his beloved companion, Patricia Miller, until her death in 2022.
Mr. Griggs served domestically for the United States Army during World War II, and went on to have a long-standing career as a professional photographer. He and his wife spent their many happy years in Somerset and Forked River, New Jersey, the Outer Banks of North Carolina, and finally, along the Gulf Coast of Southwest Florida. He had a great passion for playing the piano, fishing, hunting, gardening, and travel, and spending time with his sons, granddaughters, family and dear friends.
Known to those closest to him as "Pop", "Gramps", "Uncle Gene", and "Squire", he leaves behind four sons: Eugene (Susan) Griggs III, Geoffrey (Beverly) Griggs, Mark (Denise) Griggs, and Peter Griggs, four granddaughters, and four great-grandchildren. Additionally, he leaves behind a sister-in-law, Joanne Hayes Rines and a brother-in-law, Arthur Hayes as well as many other "nieces" and "nephews", all who meant so much to him. His memory will forever be cherished by them all.
A Celebration of Mr. Griggs' life will be held privately, to honor the legacy of a remarkable gentleman, a beloved father, grandfather, uncle and friend, and a genuinely kind-hearted soul. His spirit will forever bloom in our hearts, reminding us to appreciate the wonders of nature all around us, and to spread laughter and kindness wherever we go.
Rest in peace, our beloved Gramps. Until we see you again.