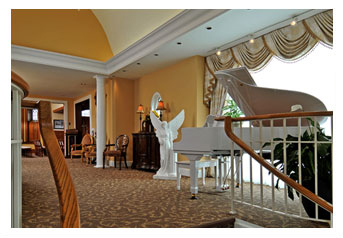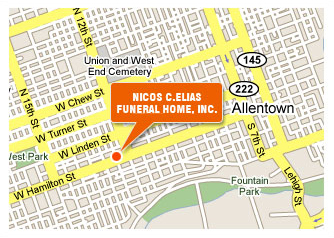 REACH US
Nicos C. Elias Funeral Home, Inc.
1227 W. Hamilton Street
Allentown , Pa. 18102
610-433-2200


You can reach us at 610-433-2200. Because we are fully aware that the passing of a loved one can occur at any time, our Home and its services are available to you at all hours, and on all days.
You can speak to the owner any time. If Mr. Elias is not present, he'll call you back as soon as possible.
By E-Mail: [email protected]

Our fax number: 610-433-2260.